All of our work carries a lifetime warranty covering peeling, bubbling, fading and cracking, providing you with complete peace of mind in choosing Guardiantints.

We commend you for becoming an informed customer. By taking the time to stop by our website, you are increasing your chances of getting good value for your money and being satisfied with your decision. We don't shy away from providing information because, we feel an informed person is more likely to choose Guardian Tints over other tinting companies.
Door Glass Removal


As a rule, we remove door glass So we can fully tint the whole window top to bottom to give maximum security and heat rejection.
Rear Windows
For curved rear windows, we use the latest one piece techniques including heat shrinking, which allows us to tint windows in one piece which previously required two or more pieces.

Workmanship:

Remember, a good tint job is both quality film and quality workmanship, we use the best window film (MADICO) because it's not only a question of what you put on, but how it's put on. At Guardian Tints our methods are at the top of the industry. Getting a top quality film is a waste, if its not put on by an expert in the field. By all means, make sure you are getting a good quality metallized film, which comes with a lifetime warranty from the manufacturer, not just the tint shop.
Brake/Headlight Tinting
Guardian Tints can now supply and fit brake/headlight light shading film please call for the price.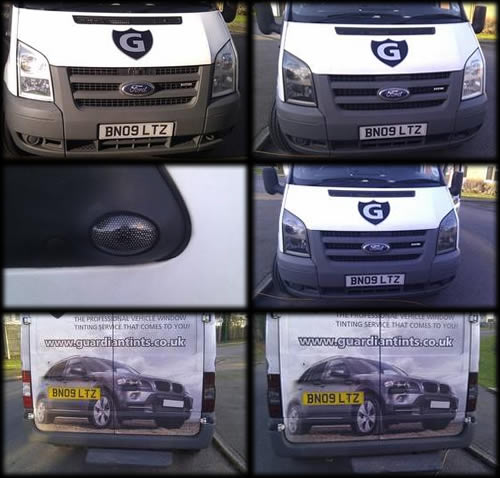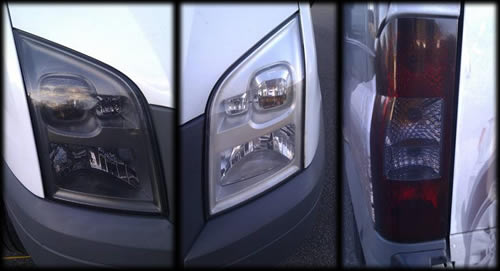 Security/Safety Film
Guardian Tints are proud to now offer a new product the LCL800XSR Security/Safety Film. Which not only offers you a 99% uv rejection but also a 200lbs per inch toughness. We can also fit this film underneath or over normal tinted glass for that extra protection.